Standard Benchmark Energy Utilization Index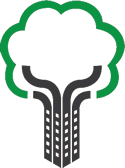 The U.S. Department of Energy (DOE) and several of its national laboratories have developed a series of benchmark models based on 16 different commercial building types (prototypical standard buildings). Commercial building models are available for both new construction as well as existing buildings. The existing building models are separated into pre-1980 construction and post-1980 construction. The Energy Use Intensities (EUIs) in annual energy use per square foot (kBtu/ft2/yr) for the new construction buildings in sixteen climate zone cities are shown in the table below.
These benchmarks are not intended to represent the existing stock of commercial buildings in any geographic area or climate zone. They are not intended to be targets to rate the energy performance of single existing or proposed buildings. The primary purpose of these benchmarks is to establish a quantitative definition of Standard 90.1 at a particular time in its development and to provide a reference from which future versions of the same standard are compared. These model files (version 1.2-4.0, updated October 31, 2009) comply with Standard 90.1-2004. These benchmark buildings provide consistency in modeling approaches and implementation across the commercial building sector.
All of the actual benchmark files for each of these building types can be viewed at the DOE, Energy Efficiency & Renewable Energy Building Technologies Program Net-Zero Energy Commercial Building Initiative web page for Commercial Building Benchmark Models: http://energy.gov/eere/buildings/commercial-reference-buildings
DOE Commercial Building Benchmarks – New Construction
Energy Use Intensities (EUIs) [kBtu/ft2/yr]
October 2009
| | | | | | | | | | | | | | | | | | |
| --- | --- | --- | --- | --- | --- | --- | --- | --- | --- | --- | --- | --- | --- | --- | --- | --- | --- |
| City | Miami | Houston | Phoenix | Atlanta | Los Angeles | Las Vegas | San Francisco | Baltimore | Albuquerque | Seattle | Chicago | Denver | Minneapolis | Helena | Duluth | Fairbanks | Benchmark Weighted Avg |
| Climate Zone | 1A | 2A | 2b | 3A | 3B | 3B | 3C | 4A | 4B | 4C | 5A | 5B | 6A | 6B | 7 | 8 | |
| Large Office | 38 | 40 | 38 | 38 | 32 | 34 | 35 | 40 | 34 | 37 | 43 | 36 | 46 | 40 | 47 | 39 | 39 |
| Medium Office | 39 | 42 | 40 | 41 | 33 | 37 | 38 | 45 | 38 | 42 | 48 | 41 | 54 | 48 | 57 | 77 | 43 |
| Small Office | 44 | 44 | 43 | 41 | 33 | 39 | 35 | 46 | 41 | 42 | 51 | 45 | 57 | 51 | 61 | 83 | 45 |
| Warehouse | 30 | 19 | 19 | 18 | 14 | 18 | 15 | 21 | 20 | 18 | 24 | 23 | 29 | 27 | 33 | 52 | 21 |
| Stand-alone Retail | 62 | 63 | 60 | 61 | 44 | 56 | 50 | 72 | 61 | 65 | 81 | 69 | 93 | 83 | 104 | 145 | 69 |
| Strip Mall | 56 | 58 | 57 | 62 | 44 | 57 | 53 | 74 | 64 | 69 | 85 | 72 | 99 | 89 | 111 | 156 | 70 |
| Primary School | 57 | 57 | 55 | 55 | 46 | 52 | 51 | 61 | 54 | 54 | 65 | 58 | 75 | 66 | 79 | 113 | 60 |
| Secondary School | 56 | 57 | 55 | 57 | 42 | 54 | 50 | 68 | 58 | 61 | 76 | 64 | 89 | 77 | 97 | 141 | 66 |
| Supermarket | 158 | 167 | 159 | 170 | 153 | 158 | 166 | 184 | 168 | 181 | 195 | 179 | 208 | 197 | 223 | 266 | 179 |
| Quick Service Restaurant | 535 | 549 | 538 | 561 | 496 | 541 | 524 | 609 | 567 | 575 | 657 | 604 | 713 | 663 | 765 | 949 | 596 |
| Full Service Restaurant | 404 | 423 | 409 | 440 | 374 | 418 | 415 | 488 | 447 | 467 | 527 | 481 | 570 | 532 | 617 | 763 | 471 |
| Hospital | 145 | 147 | 138 | 142 | 137 | 135 | 142 | 148 | 127 | 139 | 148 | 130 | 153 | 137 | 155 | 185 | 145 |
| Outpatient Facility | 280 | 279 | 278 | 274 | 254 | 277 | 241 | 278 | 274 | 247 | 271 | 271 | 280 | 275 | 279 | 324 | 273 |
| Small Hotel | 71 | 71 | 69 | 71 | 62 | 68 | 64 | 75 | 70 | 69 | 80 | 74 | 87 | 80 | 92 | 112 | 73 |
| Large Hotel | 99 | 108 | 100 | 116 | 105 | 105 | 113 | 127 | 119 | 124 | 138 | 131 | 150 | 144 | 163 | 196 | 122 |
| Mid-Rise Apartment | 39 | 39 | 38 | 38 | 31 | 36 | 33 | 42 | 37 | 38 | 47 | 41 | 54 | 48 | 59 | 76 | n/a |